At Signum University, we never want the cost of education to be a barrier to learning. Here's how we keep tuition low:
We use cutting-edge online technologies that scale to accommodate most class sizes.


We avoid the hefty administrative and maintenance costs that burden traditional universities with physical campuses.
We rely on the support of generous donors to finance the bulk of our infrastructural expenses.

In addition, our Stewardship Team is always looking for ways to create even more efficient and cost-effective processes to deliver a first-rate educational experience.
Course Related Costs
All Signum students have two primary costs: tuition and required materials (primarily texts, which are estimated at $100 per course).
M.A. Degree
| Tuition | Books | Total Cost |
| --- | --- | --- |
| 12 courses x $725 = $8,700 | 12 courses x $100 = $1,200 | $9,900 |
Graduate Diploma
| Tuition | Books | Total Cost |
| --- | --- | --- |
| 5 courses x $725 = $3,625 | 5 courses x $100 = $500 | $4,125 |
Tuition
The tuition paid for each course taken is the largest cost involved. Signum takes pride in the fact that the vast majority of tuition paid by students and auditors goes toward faculty salaries.
This allows us to offer students an opportunity to learn from world-class scholars and recognized experts in their fields, at a fraction of the cost for a similar course at a traditional institution.
Tuition for the various levels of enrollment we offer is as follows:
| Enrollment Level | Cost Per Course |
| --- | --- |
| Credit Student (M.A. or Graduate Diploma) | $725 |
Students who have at least 21 credits by August 15, 2022 are eligible for the old two-term Thesis plan, with total tuition of $8,700. If they elect to take the three-term Thesis plan, their total tuition is $9,425 (to account for the extra 3 credit hours).
Books and Required Materials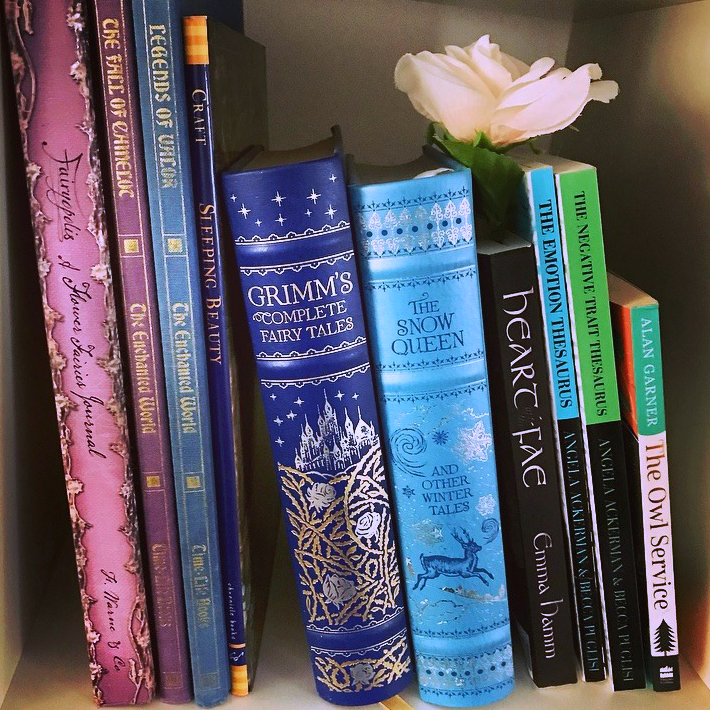 As with any university course, most Signum classes require students to obtain books and, occasionally, other required materials. The costs for these materials can vary from class to class.
Texts that students are required to obtain are listed on the catalog page for the course, so that students know ahead of time what materials they may need to purchase.
Students can expect to spend between $50 and $150 per course for textbooks ($100 on average) and Signum students are free to obtain any textbook through any available online or physical source.
In general, there are several ways that we keep down the costs of books and other materials:
Certain required readings may be provided as downloads on the course page in our digital campus.
The Signum Library offers active students access to selected materials through sources such as Project MUSE for class and research purposes.
When possible, professors will often provide links to where the text may be legally obtained online freely or for little expense.
To help lower materials costs, students are encouraged to find alternatives to purchasing books for their course, such as borrowing from a library or exchanging texts with friends who have the required book already.
In addition, some courses may have suggested texts or materials, which are not required but may provide additional insight or supplementary information about the course topic. These texts will be clearly marked as optional, and students should exercise discretion with regard to their personal finances before purchasing them.
Withdrawal and Refund Policy
Our Withdrawal and Refund Policy differs depending on whether you are taking a class as a student (M.A. or Graduate Diploma) or an auditor.
A student may withdraw from the course in the early part of a semester; however, please note the following schedule:
In the first 3 weeks of the semester, students may withdraw for a complete refund or tuition adjustment.
In weeks 4 through 6, students will receive a half refund/tuition adjustment.
After week 6, no refund or tuition adjustment will be offered.
After week 9, a student may not withdraw without written permission of the preceptor, lecturer, and either the Department Chair or the Director of the Graduate School of Language and Literature.
Documentation may be required for a withdrawal after week 9 of the course and will only be granted in extreme circumstances.
Students who desire to complete the course for credit, are unable to finish the work in the final weeks due to extreme circumstances, but who have been able to complete the course's attendance and participation requirements may apply for an Incomplete grade.
---
Up to the beginning of the third week of the semester, Discussion and Premiere auditors may withdraw and receive a full refund.
In weeks 4 through 6, auditors will receive a half refund/tuition adjustment.
Refund requests after week 6 cannot be processed. However, as an auditor you will continue to have access to the course page on our digital campus, where you can download recorded lectures and other course materials. Discussion Auditors will also be able to continue attending discussion sections for the class they are auditing.
---
Refunds do not apply to your enrollment in the M.A. program as a whole, since you are not charged any tuition or fees on admission.
However, should you withdraw from an individual course that you have registered for and for which you have paid your tuition, you may be entitled to a refund. You can withdraw from a course by simply informing your course preceptor or your Advisor of your intention to withdraw.
Tuition is refunded on the following schedule (note that our semesters are 12 weeks long):
If you withdraw before the end of Week 3 of a semester, you are entitled to a 100% refund of your tuition.
If you withdraw in weeks 4 through 6 of the semester, you are entitled to a 50% refund.
After week 6, no refund can be offered.
---
Sample Refund Calculations
A student applies to Signum and enrolls in our M.A. program, signing the Enrollment Agreement. The student has paid $0 in application fees and $0 in any other tuition or fees. The student is welcome to register for courses.
| If the student… | Then… |
| --- | --- |
| A student registers for one course. | The student pays the current per-course tuition fee before the start of classes. |
| The student withdraws from the course, for any reason, before the end of Week 3 of the semester. | The student receives a 100% refund of all tuition paid for the course, up to $725. |
| The student withdraws from the course, for any reason, between the end of Week 3 and the end of Week 6. | The student receives a 50% refund of the course tuition. |
| The student withdraws from the course, for any reason, after the end of Week 6. | The student receives no refund. |
Financial Assistance
At this time, Signum University does not have any scholarship, grant, or loan programs to make available to students.
However, we do have two ways in which we can aid students who wish to reduce or defer some of the cost of our classes:
When registering for one or more classes in a given semester, students have the option of paying for their classes in full or in two equal payments.
For students who choose the two-payment plan:
The first half is due when the student registers for their course(s).
The second half is due no later than the beginning of classes.
To participate in the two-payment plan, simply check the appropriate option during registration in Goldberry.
Another way that we can offer assistance to students is through our work-study program, which offers tuition remission in exchange for part-time work on the Signum administrative team.
If you are interested in participating in the work-study program, send an email to [email protected] or use our contact form.
Please note that while we will attempt to accommodate as many students as possible, there are limited work-study opportunities available.
Questions? Please reach out to us if your question is not answered here!
Cancellation Policy – In the event that a course is cancelled due to under-enrollment, students may choose a refund or to direct their course tuition to enrollment in another course.