Join us in Leesburg, VA, from June 25-28, 2020, for Mythmoot VII
Look at how a single candle can both defy and define the darkness. — Anne Frank
In June 2020, we will be returning to the National Conference Center in Leesburg, VA, for Mythmoot VII: Defying and Defining Darkness. Come join us for a weekend of fun, learning, and fellowship.
Can't attend Mythmoot in person? Livestream the conference with MootCast!
Note that MootCast registration for Mythmoot VII is not yet available.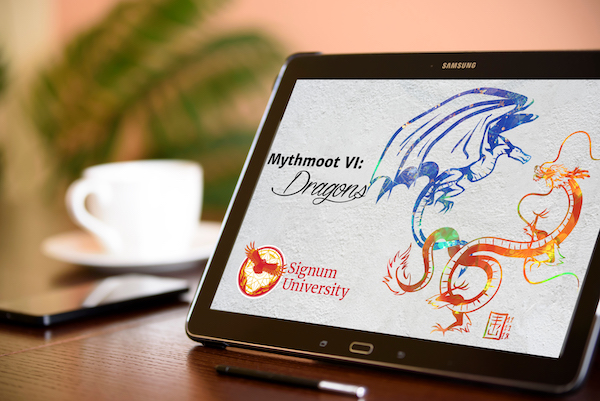 Mythmoot VII Registration
Registration for Mythmoot VII: Defying and Defining Darkness is not yet available.
Lodging
Conference registration does not include lodging. We will update lodging information when it is available.
Conference Pricing and Details
Additional Mythmoot conference pricing and details will be posted here as they become available. Like the Mythmoot Facebook page to get updates on Mythmoot and our regional conferences throughout the year.
Mythmoot VII Early Bird Pricing
Entire Conference
$449
Two-Day Pass
(Fri. + Sat. or Sat. + Sun.)
$299
Friday only
$155
Saturday only
$160
Sunday only
$140
MootCast
$75
Notice: Attending Mythmoot signifies your agreement for any photos or likeness captured or recorded during Mythmoot to be used by Signum University and its affiliates.
Image by Emily Austin, taken at Mythmoot VI: Dragons.