Join us in Leesburg, VA, from June 27-30, 2019, for Mythmoot VI: Dragons
In June 2019, we will be returning to the National Conference Center in Leesburg, VA, for Mythmoot VI: Dragons. Come join us for a weekend of fun, learning, and fellowship.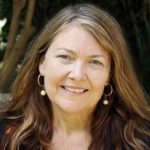 Author of The Company They Keep & Bandersnatch
Harry Potter scholar & host of "Reading, Writing, Rowling" podcast
Designer & writer for Adventures in Middle-earth & The One Ring Role-playing Game
Mythmoot VI Registration
Registration for Mythmoot VI: Dragons is now open! Click the button below to register.
Pricing and details about what is included is provided below.
Note: Registration does not include lodging. Lodging details are forthcoming.
Mythmoot VI Call for Papers
Our Call for Papers is now CLOSED.
Thank you to everyone who submitted!
Responses will be forthcoming in early May.
Conference Pricing and Details
Registration is open through June 6, 2019. Conference registration includes:
Access to all conference sessions and events
Three meals per day, including the masquerade ball on Saturday night
Snacks and beverages throughout the day
Full access to the beautiful National Conference Center facility, including meeting rooms, common areas, 24/7 fitness gym, hiking trails (with access to the Potomac), speakeasy, fire pit, and more…
Mythmoot VI Pricing
Entire Conference
$499
Two-Day Pass
(Fri. + Sat. or Sat. + Sun.)
$340
Friday only
$170
Saturday only
$175 (includes the Masquerade Ball)
Sunday only
$155
Lodging
Lodging reservations are not yet available. This page will be updated when that occurs.
Conference registration does not include lodging. The National Conference Center will have rooms available at the following conference rates:
Single rooms: $83/night (plus taxes)
Suites: $110/night (plus taxes)
Dragons image courtesy E. J. Hoff. Used with permission.
Looking for more information about Mythmoot? Use our contact form or email events@signumu.org
*Attending Mythmoot signifies your agreement for any photos or likeness captured or recorded during Mythmoot VI to be used by Signum University and its affiliates.