Mythmoot VII: Defying and Defining Darkness was held virtually on August 6–9, 2020.
Look at how a single candle can both defy and define the darkness. — Anne Frank
In August 2020, Mythmoot went virtual due to self-isolating and the need to stay socially distanced during the COVID-19 pandemic. To support our first fully remote Mythmoot, we introduced MootHub, a new virtual conference experience.
This page preserves some of the details of Mythmoot VII. Please also be sure to check out the Signum Library Digital Collections for proceedings from Mythmoots past.
Mythmoot VII Special Guests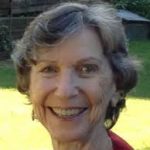 Author of Arthurian Voices, Splintered Light, and other works on Tolkien and Medieval studies
Dr. Flieger presented the Friday morning keynote session, "Defying and Defining Darkness?" On Friday afternoon, the Mythmoot Players presented a reading of her play, "The Bargain." Attendees were able to join a Q&A session during Friday dinner break.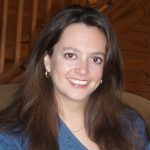 Contributor to StarShipSofa, editor in chief for Hocus Pocus Comics, and faculty at Lenoir-Rhyne University and Signum University
Dr. Sturgis presented the Saturday morning keynote on "Speculative Fiction as 'Reflecting Shield': Defying and Defining the Darkness." MootHub attendees also had the opportunity to join a lunchtime Q&A session with Dr. Sturgis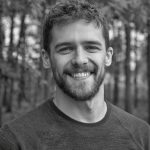 Professional swordsmith and illustrator
David led a creative workshop on Saturday afternoon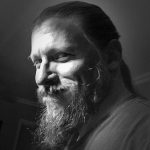 Speaker, writer, multimedia designer, and wandering minstrel
John gave the Friday afternoon keynote on "A Song of Challenge: Prophecy & Song in Middle-earth"
Myhtmoot VI Schedule
Thursday, August 6, 2020
5pm: Meet and Greet [MootHub]
7pm: Pub Trivia [MootHub]
Friday, August 7, 2020
8:30am: Official Welcome with Corey Olsen
9am: Dr. Verlyn Flieger, "Defying and Defining Darkness?"
10:30am: Academic Presentations
1pm: John Di Bartolo, "A Song of Challenge: Prophecy & Song in Middle-earth"
2pm: Signum Update with Corey Olsen
2:30pm: Thesis Theater Panel
4pm: "The Bargain" – A Reader's Theater
6pm: Dinner Q&A with Dr. Flieger
7pm: Poetry Workshop with Corey Olsen
8pm: Coffeehouse: Works in Progress, with Sørina Higgins
8pm: LOTRO, The Wedding of Aragorn and Arwen, with Corey Olsen
Saturday, August 8, 2020
9am: Dr. Amy H. Sturgis, "Speculative Fiction as 'Reflecting Shield': Defying and Defining Darkness"
10:30am: Academic Presentations
1pm: Dr. Tom Shippey, "The American Fantasy Tradition"
4pm: Signum University Graduation Ceremony
6pm: Dinner and Informal Poetry Workshop with Corey Olsen [Moothub]
7pm: Costume Contest [Moothub]
8pm: Dance Lessons with Sørina Higgins
Sunday, August 9, 2020