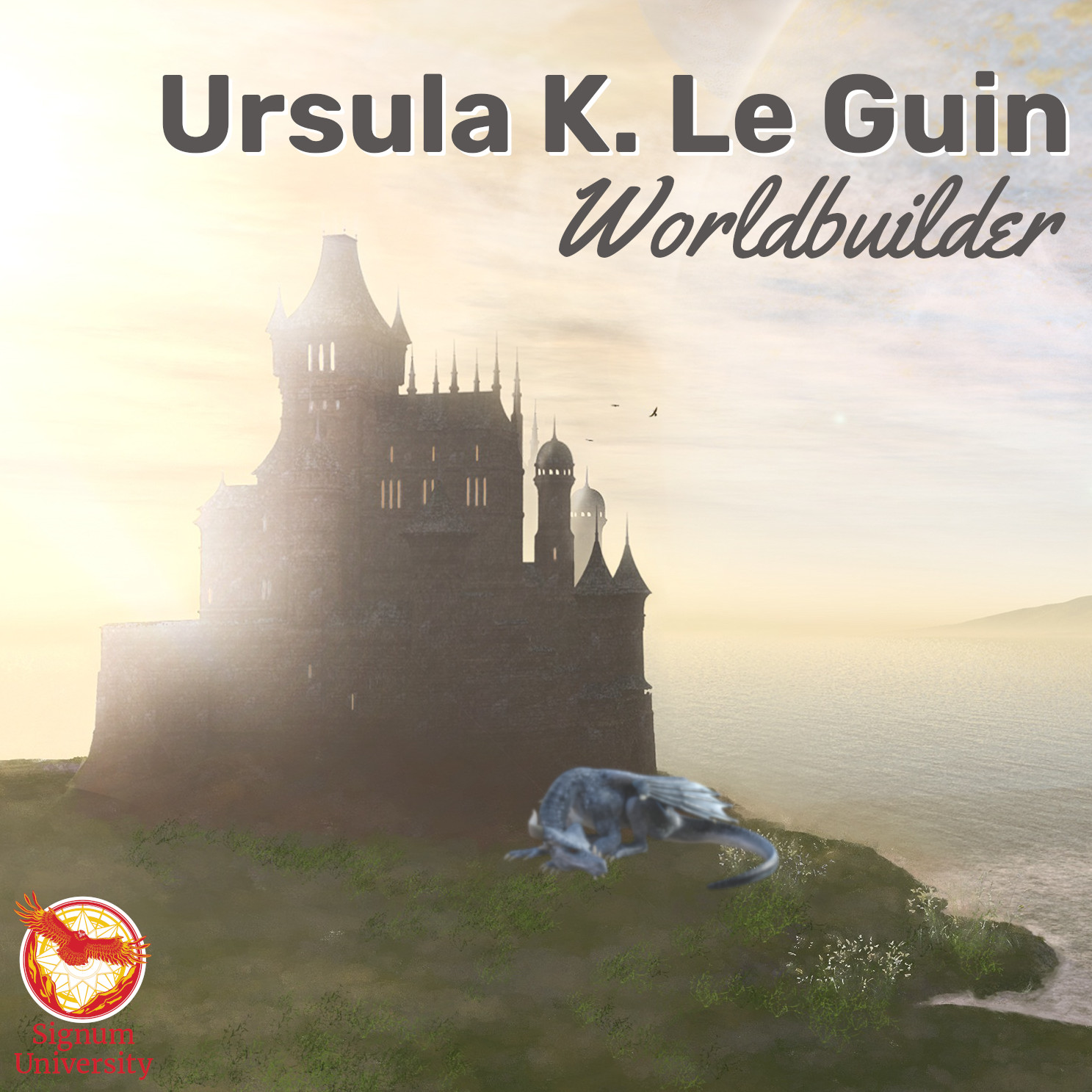 Your Invitation to Epic Fantasy in Everyday Living: Ursula K. Le Guin: Worldbuilder
From fantastical creatures, to unraveling the mysteries of time travel, to the classic Hero's Journey, fantasy and science fiction are constantly being defined and redefined by reader and writer alike. Rather than striving for global-scale wars and high word counts, Ursula K. Le Guin chose to write about small, everyday people in small, everyday villages, often within the span of 100-150 pages per story. When she passed away in January 2018, she left behind an expansive collection of novels, short stories, poetry, essays, and translated works. According to Kristine Ainsworth Swank, lecturer for Ursula K. Le Guin: Worldbuilder, "There's usually a battle going on within a person. Someone becoming an adult, a person learning their powers, a stranger fitting into a new world. Sometimes you meet royalty, but most often you don't. If you can't find someone to relate to in Le Guin, you haven't read enough Le Guin yet."
That's all well and good, you might say. But why should I study Le Guin? We ask you the following:
Would you like to sit at the feet of a passionate "grandmaster" of storytelling?
Do you already enjoy the works of other fantasy and science fiction authors such as N.K. Jemisin, Neil Gaiman, and Ray Bradbury?
Is the technique of worldbuilding something you'd like to learn, especially for crafting your own epic novel or video game?
Do you want to see how an author ahead of her time tackled social and political movements such as Black Lives Matter, #metoo, and equality for all genders?
Do stories which "seem to favor villages over cities, craft over industry, poetry over gunfire," but also involve talking dragons and strange gizmos appeal to you?
Are you a book lover who simply wishes for a TBR pile that will have you set for life?
If you answered "Yes!" to any of these, we invite you to sign up for Ursula K. Le Guin: Worldbuilder for the Fall 2021 semester. Even if you aren't familiar with Le Guin or have only read a few of her works, deep knowledge isn't required in order to enjoy the class. That being said, Swank does recommend getting a headstart on the reading list and watching the 2018 documentary Worlds of Ursula K. Le Guin (available on Amazon, Kanopy, and PBS Passport). Additionally, Mythgard Academy offers comprehensive seminars on two of Le Guin's novels, The Dispossessed and A Wizard of Earthsea. These are led by "The Tolkien Professor" Dr. Corey Olsen, founder and president of Signum University, and can be accessed through those links on Mythgard Institute's website for free.
If you're not able to dive deep into every book, fret not. The goal of the class is to have an overview of the novels and come away with what you will. Students who join the class will have access to all of the lectures and course materials even after the semester is over, and are welcome to revisit Ursula K. Le Guin: Worldbuilder as many times as they wish. We hope you'll join us for the adventure.
By Bronwyn Rivera