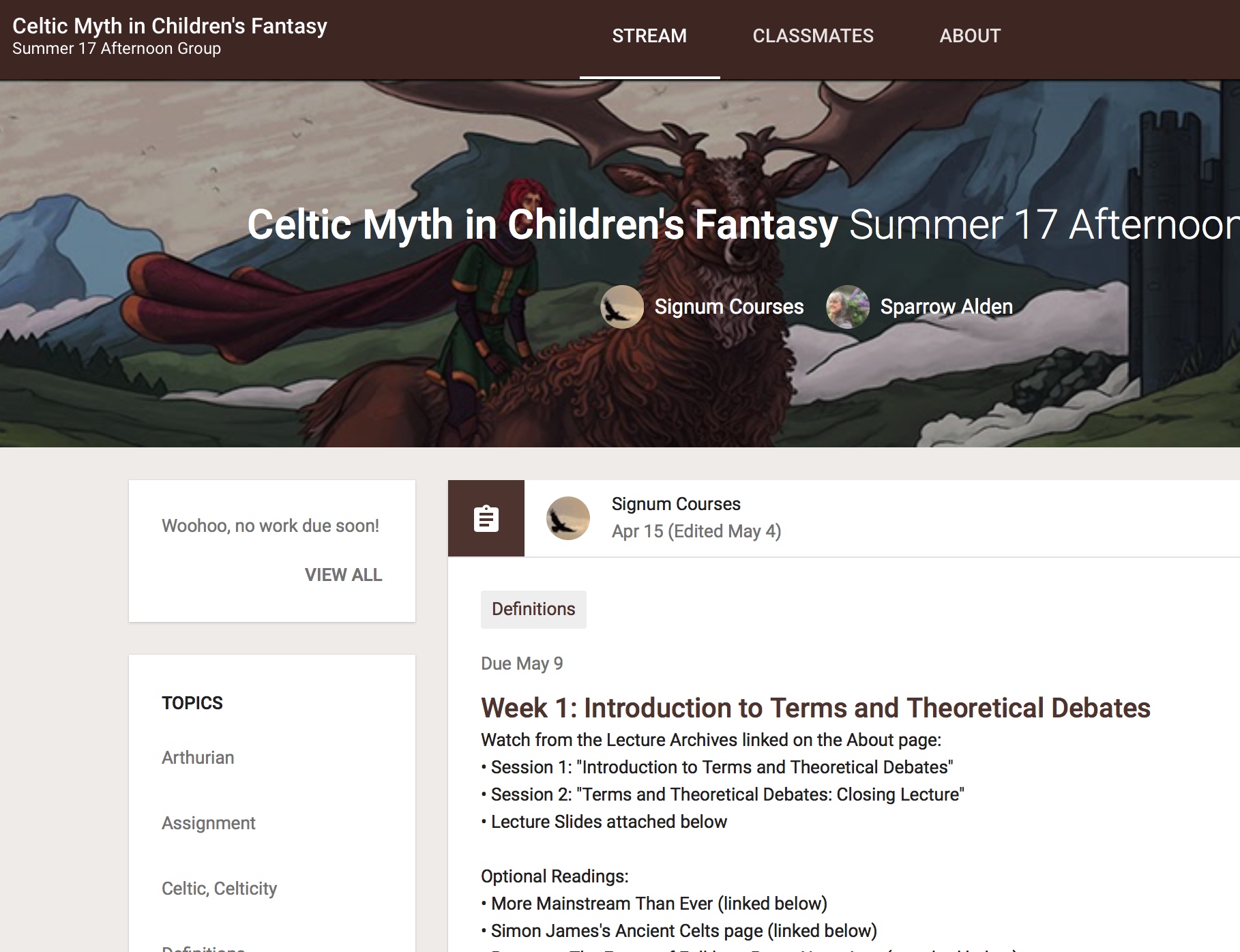 Signum Moves Digital Campus to Google Classrooms
If you did not take a course this summer, you may have missed the big news: Signum University has changed its digital campus platform!
Starting with the  Fall 2017 semester, Signum students will no longer use Moodle to access class materials, discussion forums, live lecture links, and recorded lecture archives. In its place, Signum is upgrading to Google Classroom, which has a number of very attractive functions for students, faculty, and staff, making it a win for all involved.
Going forward, all of our courses (current and past) will be hosted in Google Classroom. This will include any access to courses received previously as part of the Donor Appreciation Program.
Accessing Google Classrooms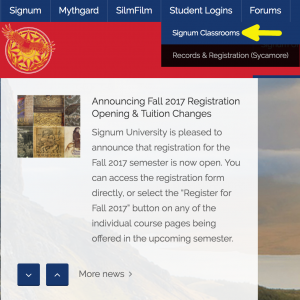 To access the new digital campus interface, you will need to visit Google Classroom as follows:
At the top of any page on the Signum University website, select Student Logins and then choose Signum Classrooms; or
Type classroom.google.com directly in your favorite web browser.
Once you are at the Google Classroom homepage, you will need to log in with your Signum student email address, which will look something like firstname.lastname17@signumu.org.
New students who register for Fall 2017 classes will receive information about their student email address as part of the registration process.
Anyone who has registered for a Signum class at any level (for credit or as an auditor) in Spring or Summer 2017 should have already received their new student email address.
Those who have not taken a Signum University class in awhile will need to contact Student Support to receive their student email address.
Dr. Corey Olsen has created an explanatory video to walk you through accessing and using Google Classroom using your new Signum-issued student email address.
Past Courses Still Being Transferred
"What about all of my past courses?" you may ask. "Will I still be able to access them?"
Indeed you shall! But we request your patience while we tackle the herculean task of migrating all of the old course materials into Google Classroom. (We tried to enlist Athena and Hermes in our efforts, but neither of them was willing to lift a divine finger for the aid of thoroughly mortal creatures like ourselves.) We hope to have the full course migration completed by Thanksgiving 2017.
As always, if you have any questions, please feel free to contact the Student Support Team at info@signumuniversity.org.