Signum online course instruction consists of weekly lectures and small-group sessions.
Signum University strives to deliver rigorous, graduate-level courses online that are nonetheless flexible and enjoyable. One of the ways we accomplish this goal is by providing two avenues of instruction for each course.
Discussion Sections
Lectures
Each course also has required reading, papers, and other assignments and assessments. However, the online discussion sections and lectures make up the bulk of classroom instruction for our students.
Important: Please note that Signum is a fully online university. Signum does not have a physical campus, and we do not offer on-campus instruction.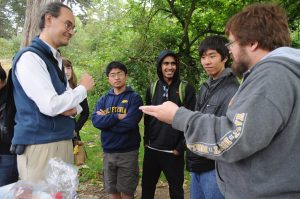 Discussion Sections
At the heart of every Signum University course are discussion sections – weekly small-group conversations that give students an opportunity to converse with their peers about the course's lectures, readings, and related topics.
This sort of direct engagement is one of the critical components many online degree programs often fail to incorporate into their curricula. At Signum, however, we want to make sure that students are working together to share ideas, ask questions, and debate issues related to the course topic.
Discussion groups are conducted online using our classroom software and guided by preceptors as necessary. Auditors who enroll at the discussion auditor level will also participate in weekly discussion sections. The maximum size for each discussion group is twelve participants (eight for our language-learning classes).
Live Courses and Flex Courses
Each course will include a series of weekly lectures in which the professor(s) will elaborate on topics introduced in the assigned reading and provide additional context or instruction related to the course topic. How the lectures are delivered depends on whether the course is a live course or a flex course.
Live Courses: Live Courses feature twice-weekly live lectures from the course instructor, giving students a highly interactive classroom experience. These lectures can be accessed by students through the online classroom after they are held to allow for convenient scheduling, and are supplemented by weekly live preceptor discussion sessions. Live Courses offer students brand-new course content delivered by world-class professors specifically designed for Signum University.
Flex Courses: Flex Courses offer students maximum flexibility in accessing and scheduling their weekly course material. Recordings of lectures delivered by the course instructor can be downloaded and viewed anytime through the online classroom, allowing students the freedom to schedule their own learning. These classes also offer interactive learning opportunities via weekly live preceptor discussion sessions and online forums. These classes also have interactive learning as their core, featuring a required weekly live preceptor session and online forums.
We encourage credit students to focus their studies within one of four concentrations. These concentrations are designed to help students as they begin developing their thesis topic.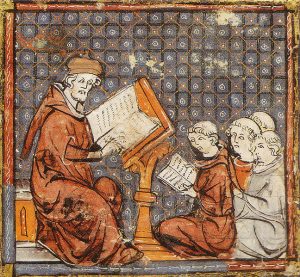 We encourage credit students to focus their studies within one of four concentrations. These concentrations are designed to help students as they begin developing their thesis topic. Courses in each concentration will be offered during our three 12-week semesters each year.
Note that due to a lower demand in the summer, we offer fewer courses during the Summer Semester.
Signum Semester Breakdown

| Semester | Timeframe | # Courses Offered |
| --- | --- | --- |
| Spring | January – April | 4 |
| Summer | May – July | 4 |
| Fall | August – November | 5 |
For specific dates of current and upcoming semesters, refer to the important dates on our application page.
Upcoming courses are available in our course catalog. Potential future courses are listed on our Future Classes page.