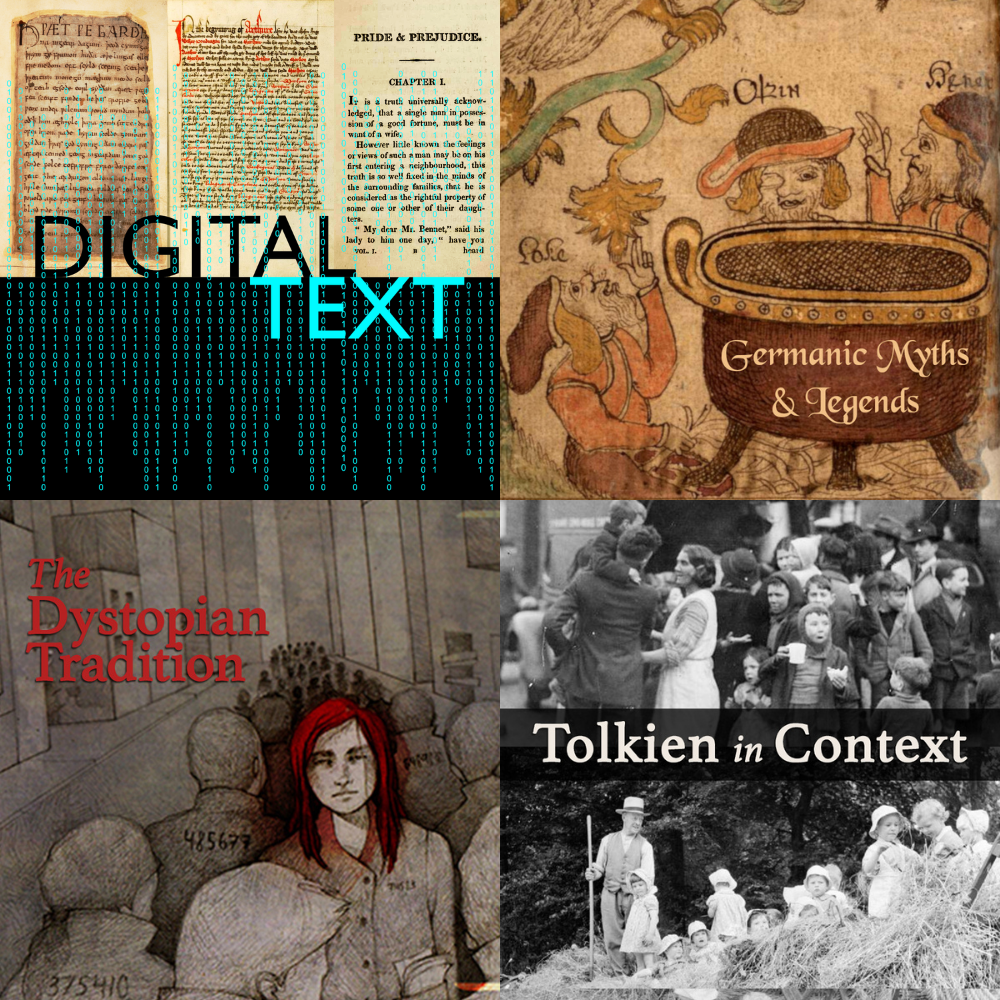 Summer '22 Course Schedule
We are pleased to announce that our Summer 2022 schedule is confirmed! These sections are pretty much locked in; we will only open new sections when/if enough new registrations come in. If you have any scheduling concerns please contact [email protected] or email the Curriculum Coordinator at [email protected].
All times are listed in EDT, and don't forget that there will be a one-week summer break for Mythmoot the week of June 20th. Classes start the week of May 2nd.
Digital Text Lectures: Mondays & Wednesdays 8-9 pm
Digital Text Discussion Group A: Tuesdays & Thursdays 3-4 pm
Digital Text Discussion Group B: Tuesdays & Thursdays 5-6 pm
Digital Text Discussion Group C: Tuesdays & Thursdays 8-9 pm
Germanic Myths & Legends Group A: Tuesdays 9-10 pm
Germanic Myths & Legends Group B: Tuesdays 4-5 pm
Dystopian Tradition: Thursdays 5-6 pm
Tolkien in Context Group A: Mondays 4-5 pm
Tolkien in Context Group B: Tuesdays 8-9 pm