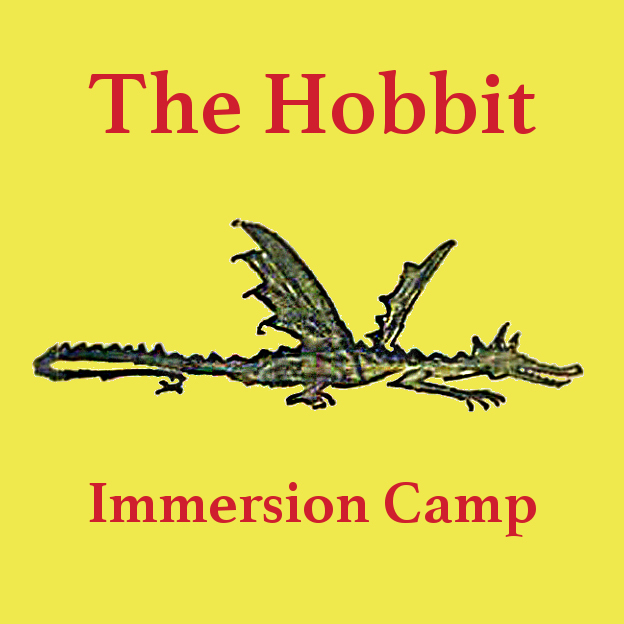 Signum Teams with Local Libraries This Summer for the Hobbit Immersion Camp
What's even better than a second breakfast? What Signum is serving up this summer!
For two weeks from July 10 through July 21, Signum University will be partnering with local libraries around the country to present the Hobbit Immersion Camp for kids ages 10 – 13.
This free (yes, free!) program is designed to provide middle-school kids with a guided, interactive reading experience of J.R.R. Tolkien's The Hobbit. Campers will read about two chapters of The Hobbit each weekday and participate in online classes taught by Signumite DMae Binkley. Then, three to five times per week, campers will gather at their local libraries for discussions and group or individual projects.
DMae Binkley explains that the idea for the Camp arose from the literature classes she has taught to middle school students in the past. "I was told to teach a literature elective," she says. "I chose Tolkien's works to teach." Later, she gave a presentation at Mythmoot II about her classes and the interactive projects her students were enjoying. "The activities are simple and paper driven," DMae adds, and they include projects like designing a Hobbit hole and keeping a Hobbit journal to complement the reading, online classes, and discussions. "Campers should come away with a deeper understanding of the motives behind the author's works," DMae concludes.
Libraries that participate in the Hobbit Immersion Camp are only asked to provide a supervised space for Camper discussions and activities, printed copies of activities (provided by Signum), basic writing and drawing materials, and computer access for Campers as necessary. Of course, possibilities abound for further library-centered activities, including daily viewing sessions, read aloud time, and further guided discussions.
So why is Signum University offering a program for middle-school students? President Corey Olsen explains that the Camp gives Signum the opportunity to interact with local communities and identify people who will take an interest in Signum's programs and maybe even become donors. The Camp provides an opportunity to reach a whole new audience.
Again, the Hobbit Immersion Camp is free for Campers and participating libraries, but to cover program costs, Signum is holding a fundraiser on Saturday, March 25. Corey Olsen will host a Lord of the Rings Online (LOTRO) marathon and take his character Wigend through an epic quest into Rohan. The event begins at 12:00 p.m. EDT and ends around 8:00 p.m. EDT. Viewers can join in at Signum's Twitch.tv channel and donate securely online here.
For more information about the Hobbit Immersion Camp, visit Signum's event webpage or email [email protected].