The warmest Canadian welcome from our hosts, the University of Toronto Tolkien Club. This lovely group of students has been eager to work with Signum University to bring a moot to Toronto. Their hard work with boots-on-the-ground helps to ensure the awesomeness of the day.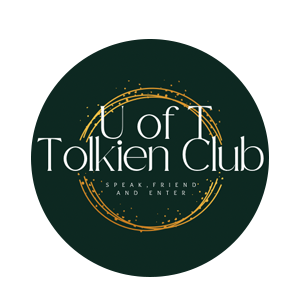 Our First Annual Maple Moot, themed: Northern Spirit.
Signum University and the Mythgard Institute invite you to join us on Saturday, May 20, 2023, for Maple Moot 2023: Northern Spirit. This hybrid event will take place at Hart House, at the University of Toronto, hosted by Signum and the U of T Tolkien Club.
Northern Spirit is an ancient virtue of some mythologies to which the father of modern fantasy J.R.R. Tolkien owes much of his creative inspiration. Join us for Signum's first journey into the North (of the border that is), where we will explore the meaning of Northern Spirit, its thematic influence in Tolkien's legendarium, and its origins in fantasy and literature.
Please Register Here
Maple Moot 2023 Schedule:
Please note that all times listed are local to our venue in Toronto, and exact times are subject to change.
9:00-9:10, Welcoming remarks by Corey Olsen
9:10-9:40, Tolkien's portrayal of the Woodwoses in comparison to the historical Germanic peoples, by Kat Litavski
9:40-10:40, Luminous Letters: The Application of Uncial Calligraphy in Tolkienverse. A demonstration and workshop led by Shuning Feng
10:40-10:50, 10-minute break
10:50-11:20, The "Northern Spirit" at the beginning of Tolkien Legendarium and its German Idealistic Resonance by Jingkai (Erio) Dong
11:20-12:05, 4. The Fall of Gondolin, the Musical. A creative presentation by Lyra Keran Zhang..
12:05-1:05, 1-hour lunch break
1:05-2:20, The Phonoaesthetic Theory, a keynote presentation and workshop by Corey Olsen.
2:20-3:05, The 'Canadian-ness' of Canadian Portal Fantasies, by Saoirse Adams-Kushin
3:05-3:15, 10-minute break
3:15-3:45, Exeter Riddle 47 and the Hobbit, by Raphael Glazov
3:45-4:15, Discussing characteristics as well as purposes of songs in Tolkien's Legendarium, by Alessar Fan
4:15-4:25, 10-minute break
4:25-5:10, Three Songs of the First Age by Strings of Arda. A creative presentation and Q&A led by Lynna Bao & Alessar Fan
5:10-5:20, Closing remarks and farewell by Corey Olsen