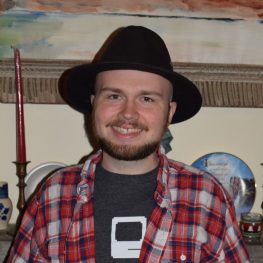 Keli Fancher
Dean of the Digital Campus
Keli is a consultant doing development for Apple products and the leader of the Digital Campus Division at Signum University where he oversees Signum's digital assets.
Keli Fancher has a B.S. in Computer Science and Mathematics from Houghton College and develops apps for Apple devices through his consultancy company Keisi LLC. Currently he is working on CoreAnimator an animation tool for OS X and acts as Signum's division lead for the Digital Campus Team in his free time.
Keli's relationship with Signum began in with the original Tolkien Professor podcast feed which led to him joining Signum as an MA student for it's second semester several years later. Shortly thereafter Keli began aiding Signum as a class recorder from there his role gradually grew to his current position as the leader of the Digital Campus Division where he oversees Signum Universities digital assets.
Other Events