Welcome to Signum Academy
Signum Academy offers a variety of extracurricular educational activities for young people. Join us for conversations about books, language-learning opportunities, and much more!
Learn Everywhere (New Hampshire)
High school students in New Hampshire can now receive credit toward graduation through the Learn Everywhere program and Signum Academy Clubs! Earn certificates for club participation and submit them to your school for English, creative writing, and world languages credit.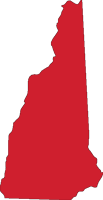 Signum Academy is now streaming on the Signum Twitch channel on the 1st and 3rd Mondays of every month at 7:30pm Eastern Time. Come join us for discussions of favorite books – all ages are welcome!
We'll be looking at the following authors and works in 2021:
Rosemary Sutcliff in the Spring
January – Beowulf: Dragonslayer
February – The King Arthur Trilogy: The Sword and the Circle
March – The King Arthur Trilogy: The Light Beyond the Forest
April – The King Arthur Trilogy: The Road to Camlann
L. M. Montgomery in the Summer
May – Anne of Green Gables
June – Emily of New Moon
July – Emily Climbs
August – Emily's Quest
Tove Jansson in the Fall
September – Comet in Moominland
October – Finn Family Moomintroll
November – Moominvalley in November
December – Moominland Midwinter
About Signum University
Signum University is an online institution devoted to making high-quality education accessible and affordable, while connecting a vibrant community of academics and literature enthusiasts. We offer Master's coursework and many free programs exploring works of imaginative literature (science fiction, fantasy, fairy tales, etc.).
Signum runs a wide array of public education programs through its Mythgard Institute, which specializes in innovative online teaching on the works of J.R.R. Tolkien, as well as other fantasy and science fiction stories. Now, Signum is expanding our programming to kids through Signum Academy programs.