Help Signum create a new model for education.
We are building an entirely digital campus that focuses on people – not programs, publications, or products.
Signum University strives to build our online community on a foundation of faculty and staff who are committed to providing a personal education environment for our students. In fact, many of the people who work with Signum University are students themselves.
Learn more about the types of positions currently available at Signum below.
Club Leader Openings
Club leaders design and implement our Signum Academy Clubs for young learners.  Signum Academy offers a variety of extracurricular educational activities.  Signum Academy Clubs are online extracurricular groups that help kids and teens learn remotely through Signum's interactive classroom.
There are currently no club leader openings.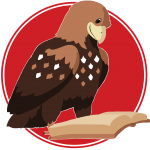 Lecturer Openings
Lecturers design and deliver the lectures for each of the courses Signum University offers, and work with preceptors to ensure that students are engaging with the course material. Open to individuals with a Ph.D. in literature, language or a related field.
There are currently no lecturer openings
Preceptor Openings
If you have an M.A. or Ph.D. and you enjoy working with students in small groups and one-on-one, becoming a preceptor may be a great option for you. Preceptors support the instruction of language and literature classes by leading small group discussions; assigning and evaluating papers, projects, and assessments; and providing feedback and clarification for students.
There are currently no preceptor openings
Signum University is an equal opportunity employer, and all qualified applicants will receive consideration for employment without regard to race, color, religion, sex, sexual orientation, gender identity, national origin, disability status, protected veteran status, or any other characteristic protected by law.
Employee Rights and Disclosures