Connect with Signum online through social media, forums, and free content.
Free Content
Through the generosity of our supporters, Signum University distributes high-quality educational content – including literature seminars, interviews, and discussions – through a number of online channels, so that you can access it in the way you want. Just choose the image for the channel you prefer to explore what we have to offer. (Note: Not all content is shared on every channel.)

Signum University sponsors several podcasts that offer audio discussions on a variety of topics. Simply add the feed link to your favorite podcast software, and download the episodes you want to hear.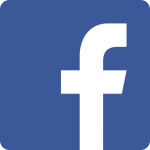 Read news, stories, images, and other posts on our Signum University Facebook pages.
Also, find information about speculative literature studies on the Mythgard Institute's Facebook pages:
Join the free discussion forums to talk about your passions and connect with like-minded individuals.
Subscribe to our mailing list to get periodic updates about new courses, free content, and events.