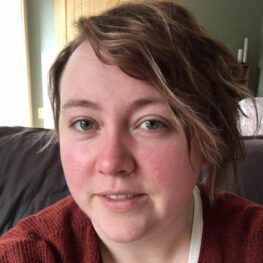 Sìne Màiri MacDougall
Signum SPACE Preceptor
Sìne Màiri teaches Scottish Gaelic for the SPACE program, helping her students achieve the European fluency standard levels.
Sìne Màiri MacDougall (BA Hons. Celtic Studies, B.Ed) grew up in the Nova Scotia Gaidhealtachd. A mainlander, she hails from Antigonish County.
She's taught and tutored Gaelic for the past 15 years throughout Nova Scotia and Scotland. A member of the Nova Scotia Ecumenical Gaelic Choir, she loves to share song and story.